The AxonIQ Learning Path
Education is key. Whether you're new to Microservices or a seasoned expert, it always pays to keep up with developments and broaden your horizons. The AxonIQ Learning Path offers webinars, hands-on training, and a combination of theory and labs to help you use Axon in a distributed environment and scale your application.
Choose how you would like explore your Axon learning journey:
Get introduced to the basics with the Intro Webinar.
Gain a deeper understanding with the Axon Training.
Discover more for Axon Server in a dedicated Axon Server Training.
Enrich your knowledge with AxonIQ Academy.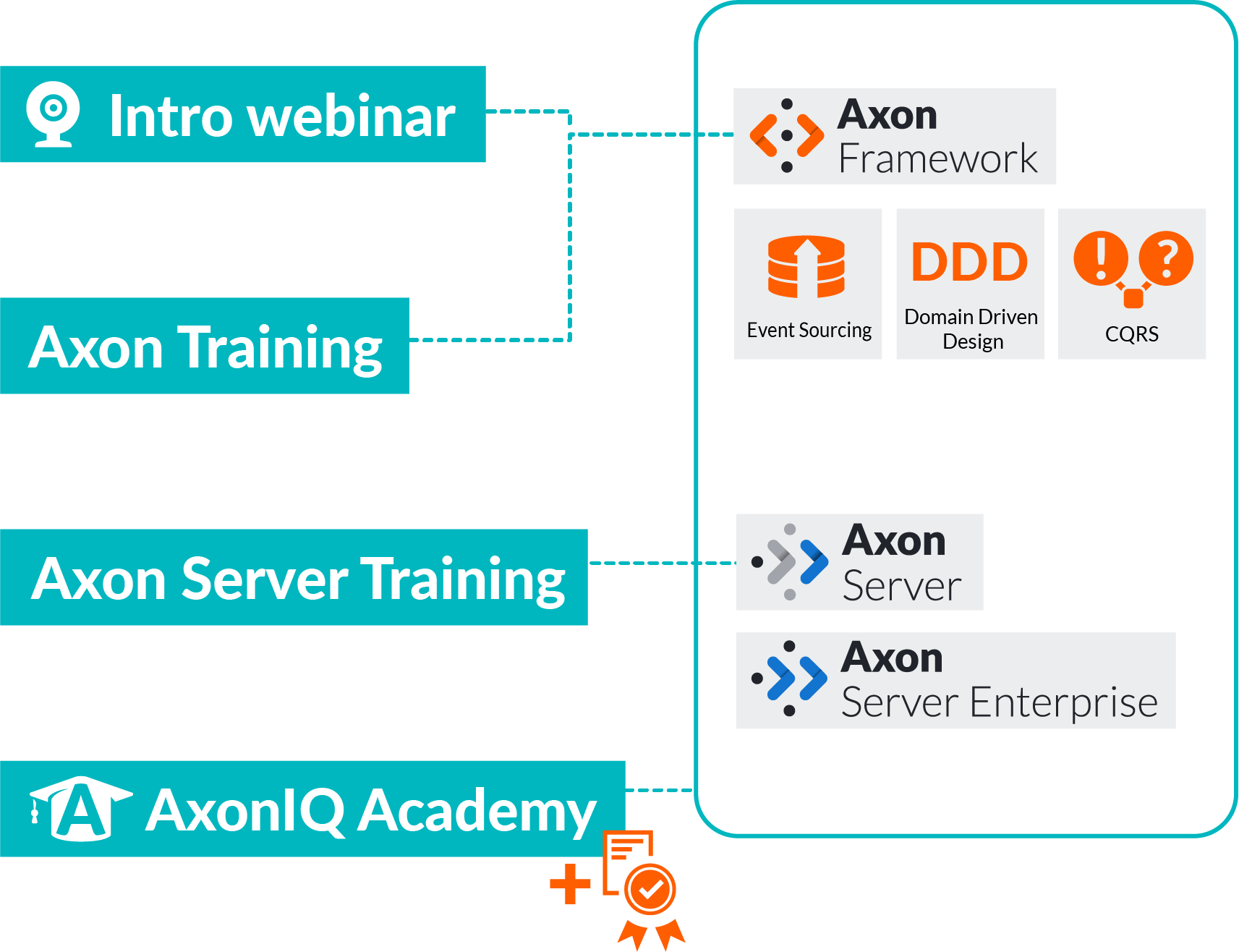 Start learning today at your own pace, and get certified with us!
Our next Axon Server Training will be hosted on:
Date: March 22-23, 2023
Time: 1:00 pm - 3:30 pm EDT (18:00 - 20:30 CET)
Our next Intro Webinar will be hosted on:
Date: April 6th, 2023
Time: 18:00 CET (12 pm EDT)
Date: April 11-14, 2023
Time: 14:30 -17:30 CEST (8:30 am - 11:30 EDT)
This 4-day training covers the DDD, CQRS, and event sourcing theory, explaining the basic concepts for implementing a service using Axon.