The AxonIQ Learning Path
Education is key. Whether you're new to Microservices or a seasoned expert, it always pays to keep up with developments and broaden your horizons. The AxonIQ Learning Path offers webinars, hands-on training, and a combination of theory and labs to help you use Axon in a distributed environment and scale your application.
Choose how you would like explore your Axon learning journey:
Get introduced to the basics with the Intro Webinar.
Gain a deeper understanding with the Axon Training.
Discover more for Axon Server in a dedicated Axon Server Training.
Enrich your knowledge with AxonIQ Academy.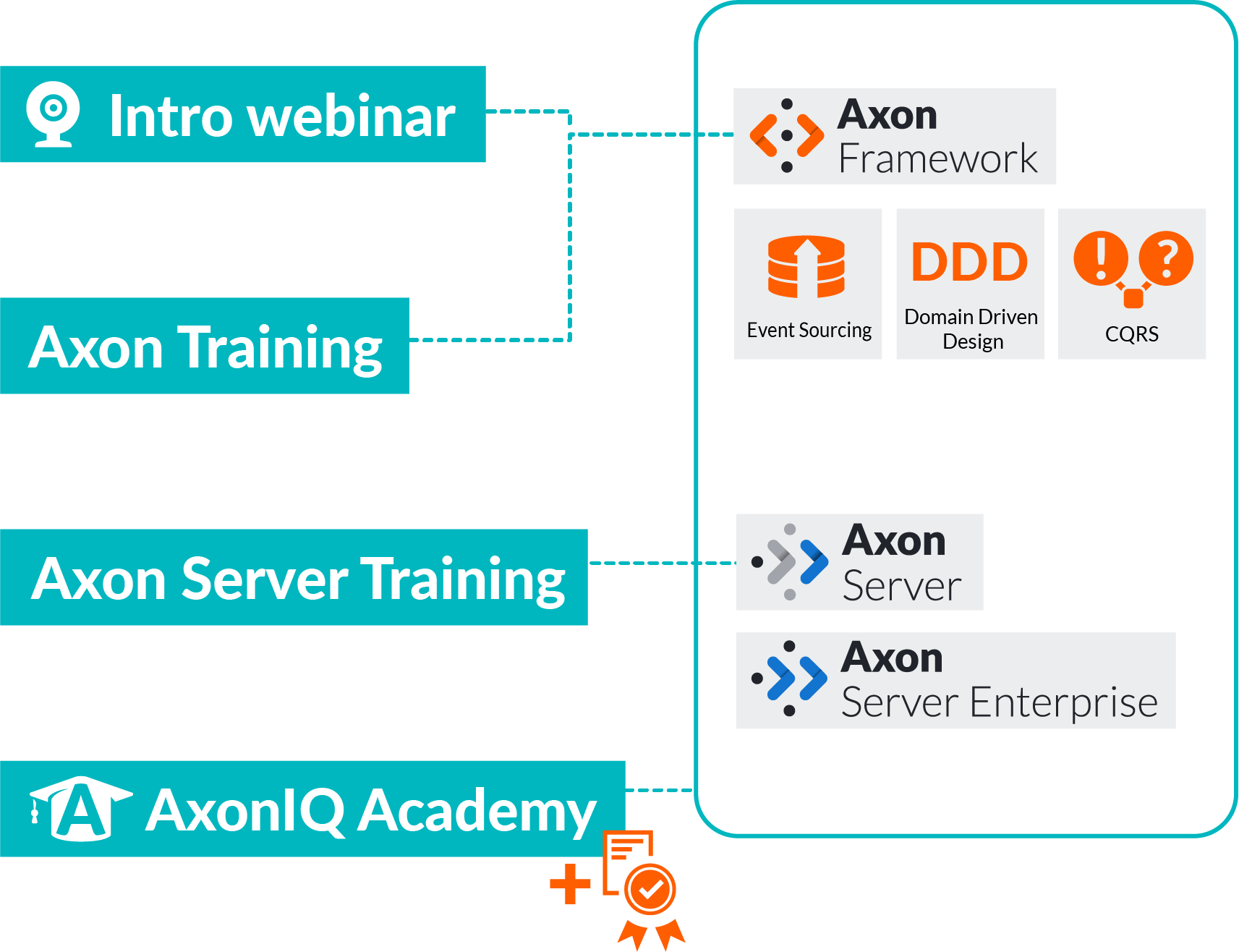 Start learning today at your own pace, and get certified with us!
Our next Intro Webinar will be hosted on:
Date: 2nd February 2023
Time: 12 pm EST (18:00 CET)
Date: 14th - 17th February, 2023
Time: 14:30-17:30 CET (8:30 am - 11:30 am EST)
This 4-day training covers the theory of DDD, CQRS, and event sourcing, explaining the basic concepts for implementing a service using Axon.
Our next Axon Server Training will be hosted on:
Date: 22nd- 23rd February, 2023
Time: 15:00 - 17:30 CET (9:00 am - 11:30 am EST)