Join the AxonIQ Team
We are on a mission to modernize applications around the world. To help organizations from start-ups to gov agencies to fortune 500 companies to help them become more successful. Be part of the AxonIQ story and explore remote-friendly, fun, and inspiring career opportunities.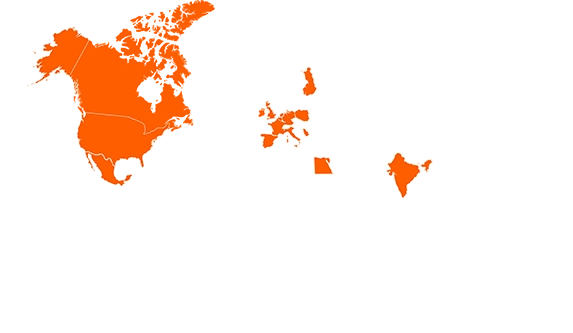 Life at AxonIQ
We believe that cooperating with people from various backgrounds, with diverse identities, experiences, and skills helps us to continually improve our performance. While learning from each other. Just as our customers come from different parts of the globe, our diverse workforce ensures that we develop products that are accessible all over the world, for almost every application.
Our satisfied users drive our growth, and willingness to continuously do better. We highly value communication as it helps us to understand and learn from each other. We are fans of iterative processes and improvements, and our success is measured by the quality of our (open source) products and the value we provide to our customers through support, training, consultancy, and more. Most importantly, we make amazing software, we work hard, and we have fun while doing it!
Magali

"It is so captivating to be part of that fantastic entrepreneurial journey at AxonIQ having being involved at an early stage of the company. I am really proud of having the opportunity to make an impact in building up the next Unicorn."


Magali Bressan, Regional Director Southern Europe
Steven

"Being a developer for AxonIQ means striving for a new way of building software.
Not just straight coding, mind you, but also enabling everybody to benefit from message-driven architectures.
It's challenging but amazingly great fun."

Steven van Beelen, Lead Developer
Stefan

"Working at AxonIQ comes with a lot of freedom and a lot of responsibility. Nobody will tell you what to do, we expect you to do what you do best to bring the company forward. Make your own decisions."


Stefan van Eerde, VP Marketing / Demand Gen
Our Values
We make important decisions based on our beliefs and values. These principles guide us throughout our journey, paving the way for us to achieve success. Our mission enables us to establish trust with our customers, our partners, and our teammates. This keeps us grounded, and allows us to offer the same experience to all of our customers.
Curiosity
We ask a lot
of questions
Innovation
We create cool software and move fast
Learning
We learn by experimentation and embracing mistakes
Ownership
We are proud, proactive, ambitious, and take initiative
Excellence
We put quality first,
always!
Grow and develop
We are firm believers in 'hard work pays off,' but we also offer additional perks to our team.
We are firm believers in the principle that 'hard work pays off'
Flexible 40-hour work week
Remote working, we're a distributed organization
Work with a very talented, enthusiastic, and fun team
Opportunities for career development and ability to work with prestigious organizations
Competitive salary and benefits package
Additional perks
Already excited?
Tap into our recruitment process before you apply to find out what you can expect and what are the next steps.