Join the AxonIQ Team
AxonIQ' s mission is to provide the tools to revolutionize complex, custom software application development worldwide. To accomplish this we are building an organization with the brightest minds in the industry. Our culture is based on empowerment, trust, and as few rules as possible. Be part of the AxonIQ story and explore remote-friendly, fun, and inspiring career opportunities.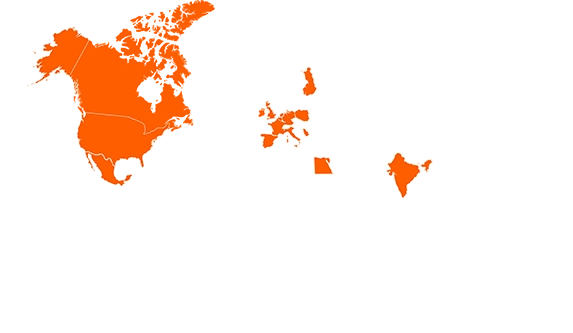 Life at AxonIQ
AxonIQ employees come from many different cultural backgrounds and while we speak several different languages the business language is English, always. We are proud of our global team. Despite our differences, our employees all share a defining sense of personal integrity, based on our company values that guide our behavior in the markets where we do business and set us apart from our competition. Most importantly, we make amazing software, we work hard, and we have fun while doing it.
Magali

"It is so captivating to be part of that fantastic entrepreneurial journey at AxonIQ having being involved at an early stage of the company. I am really proud of having the opportunity to make an impact in building up the next Unicorn."


Magali Bressan, Regional Director Southern Europe
Steven

"Being a developer for AxonIQ means striving for a new way of building software.
Not just straight coding, mind you, but also enabling everybody to benefit from message-driven architectures.
It's challenging but amazingly great fun."

Steven van Beelen, Lead Developer
Stefan

"Working at AxonIQ comes with a lot of freedom and a lot of responsibility. Nobody will tell you what to do, we expect you to do what you do best to bring the company forward. Make your own decisions."


Stefan van Eerde, VP Marketing / Demand Gen
Our Values
Our company values express our strong collective and individual commitment, and provide practical guidance to our workforce, our suppliers, and business partners in how we conduct business worldwide. Our values are based on the following principles:
Take initiative, make mistakes and learn
Listen and talk with customers
Respect others and yourself
Grow and develop
We are firm believers in 'hard work pays off,' but we also offer additional perks to our team.
We are firm believers in the principle that 'hard work pays off'
Flexible 40-hour work week
Remote working, we're a distributed organization
Work with a very talented, enthusiastic, and fun team
Opportunities for career development and ability to work with prestigious organizations
Already excited?
Tap into our recruitment process before you apply to find out what you can expect and what are the next steps.