Axon Server Release 2023.2
We're thrilled to announce the release of Axon Server Release 2023.2! This release brings you a range of new and highlighted features that will enhance your experience with Axon Server, primarily in terms of stability and long-term support.

Introducing the key features of Axon Server Release 2023.2:
Runtime TLS Certificate and Key Replacement:
Axon Server now allows for hot replacement of TLS certificates and keys, eliminating the need for server restarts.


Enhanced Metrics Exposure:
Axon Server's metrics have been redefined following the 4 golden signals, providing improved clarity. Both old and new metrics are available, with the old style being phased out in the 2024.0 release.


Upgraded Diagnostics Package:
We've introduced a robust diagnostics package that covers raft status, metrics snapshots, replication group files, multi-tier storage info, and logs, enabling easier troubleshooting for user-generated issues.
Other Updates:
Security and Bug Fixes
Docker Image Update:
Axon Server Docker images on DockerHub now have a revised naming convention, removing the '-dev' tag. The default image reflects the latest version, moving from 4.6.11 to the updated release.
Is it time to upgrade?
Absolutely! The latest release of Axon Server, designated as an LTS (Long-Term Support) version, provides a perfect opportunity to update your system. If you've been hesitant about upgrading in the past, now is the ideal time to make the move.
By upgrading to this LTS release, you'll ensure ongoing support and compatibility with future patches. This means you can rely on a stable and reliable platform for the long term, without any worries about compatibility issues down the road.
Ready to upgrade? Simply download the new release of Axon Server from our website.

If you're new to Axon Server and want to explore its enterprise features, you can request a Free 30-Day Trial License to experience its capabilities firsthand.
Questions?

Contact us via our AxonIQ Discuss platform or directly here.
Thank you,
The AxonIQ Team
Stefan Dragisic
Senior Software Engineer Stefan has years of experience and passion to software architecture, reactive programming and JVM technologies.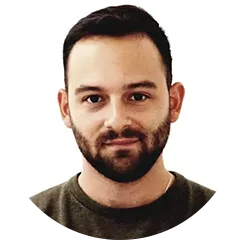 Share: